Four Ways to Build Home Equity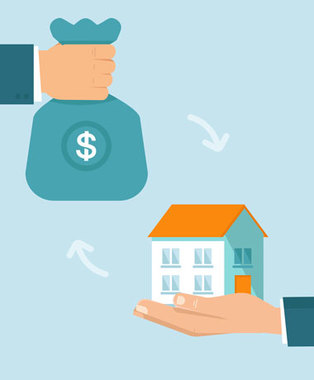 Equity is the percentage amount of your home that you actually own. You have three ways to build your ownership stake: through the purchase, through the reducing principal and through the passage of time.
Down payment:

 

You gain instant equity when you put down a down payment. If you put 20 percent down, your equity ownership is 20 percent.
Purchase price:

 

You can also gain instant equity by buying your home below the market. That's difficult to do because homes don't typically sell below market unless there is some sort of problem, such as poor condition, lack of updates or foreclosure. To build equity, invest in updates and repairs to bring your home up to neighborhood standards.
Paying down principal:

 

As you pay your mortgage, little goes toward reducing the principal while a lot goes to paying interest. The longer the term of your loan, the less quickly you'll build equity. Work with your lender to choose an adjustable rate or fixed rate for the length of time you think you'll be in your home.
Time:

 

Historically, home values tend to beat inflation by one or two percentage points, which means you can estimate a rise in your home's value to average about three to five percent annually in a normal market.
It takes time to build equity this way, but when you combine principal reduction with buying wisely and caring for your home so that it retains its desirability, you'll find that you build equity quickly and steadily.