Is This Your Situation?
No matter if it is you or your parents or grandparents, older homeowners have different needs than the average homeowner. Check out this article from our news letter for helpful guidance.
Family
Having relatives close by grows in importance for many. If family members have moved away from the family home, a relocation could be in order. Or, for those with family nearby, this could simply entail downsizing or rightsizing to a smaller place across town.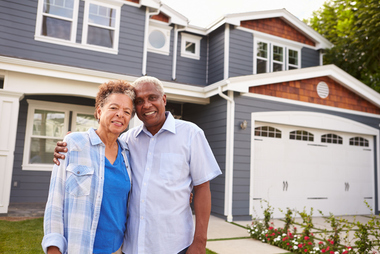 Roots
Many older homeowners choose to stay put because they want to maintain their existing friendships and community connections, meaning home needs may change but the zip code may not.
Size
Some homeowners in larger homes find the time and money necessary for its maintenance to be too much and simply look for a smaller home or a condo/townhouse that doesn't require the same level of upkeep—or the same square footage.
Finances
Many homeowners stay in the same city or state in which they raised their family despite the fact that a change in climate might be inviting. Many retirees examine their financial situation and the tax implications of moving to another state and realize it may not be a wise move monetarily.
Emotions
Before any move away from family—and a family home—can succeed, both the owners of the home and their entire family must be able to make an emotional break from the home. This will make the transition for the owners easier and the transaction simpler when all parties realize that the move is a business matter and not about a memory-filled structure that is being "lost."
Give me a text or email today if you'd like more information on the process of downsizing to a smaller home. The simplicity that a small house can offer is well worth checking out your options.